Product Update: Lutron RadioRA3
Lutron recently announced the newest addition their lighting control lineup, RadioRA 3. RadioRA 3 will be replacing RadioRA2, but will be backwards compatible, meaning existing clients can enjoy the newest features without replacing their entire system. Before we talk about those new features, I want to explain what RadioRA3 is, and how it fits into Lutron's lighting control lineup.
Lutron's lighting control systems begin with Caseta, a DIY focused product that is available at retail. While most homeowners will want an electrician to install the switches, Caseta is easily programmable by a homeowner that is comfortable with technology. Caseta is limited on how many devices can be on the system, what types of loads it can control, it doesn't use keypads, and has very few aesthetic options. For a small home or apartment just looking for basic control, it is a great option and, like all Lutron systems, it does support Lutron motorized shades.
The next step up are RadioRA2 Select and RadioRA2. These will both handle larger homes than Caseta, but do so in different ways. As a general rule, we think RA2 Select is good for someone that wants to handle the install and programming themselves. If you desire a professional design, install and programming the additional options afforded to you by RadioRA 2 will be worth the slight additional investment. RadioRA 2, and now RadioRA3, are both full-featured options that can be used in an existing home or during the build of a new home.
Lutron Homeworks QS sits at the top of the Lutron lineup, and is reserved for new installs, or major remodels, in very large homes and estates. It offers the most control, the longest warranty, and the best keypad options, including Palladiom and Alisse keypads. If you are investing in a high-end luxury home, Homeworks QS is the ideal lighting control option.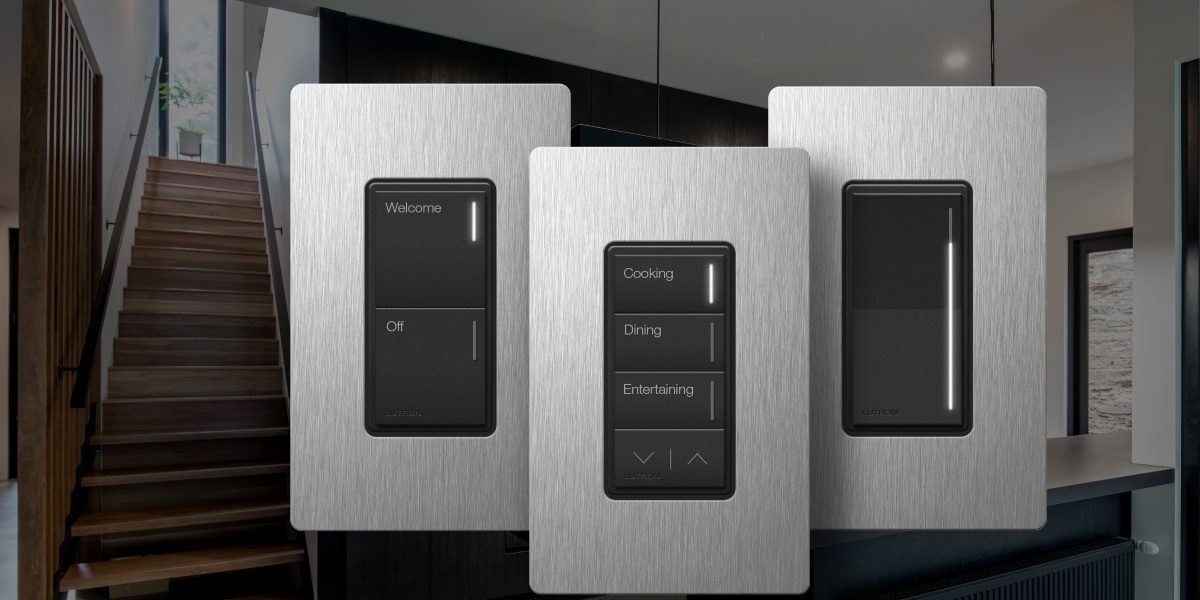 Now that we understand the lineup, how does RadioRA 3 improve on RadioRA 2. There are two things that immediately stood out to me. One, the new SUNNATA RF keypads are beautiful and functional. The SUNNATA keypad looks better than the outgoing keypads, and features a soft glow that allows you to find and control the keypads in the dark. Controlling them is easier as well, as they use capacitive touch technology to allow a user to dim lights simply by sliding their finger up or down the keypad.
There are many additional improvements that will make lighting control systems more accessible, by improving the way they are installed. Flexible placement of the processor, easier programming, and more streamlined remote support mean these systems will install more quickly, in more spaces and will be easier to maintain and update in the future.
If you haven't experienced Lutron lighting control in your home, Lutron RadioRA 3 is the perfect excuse to jump in. There is nothing more satisfying than coming home after a hard day to an invitingly lit home that welcomes you to relax. Reach out today, and let BRAVAS Houston help make your home a better place to live, work and play.